Late Night Snack
---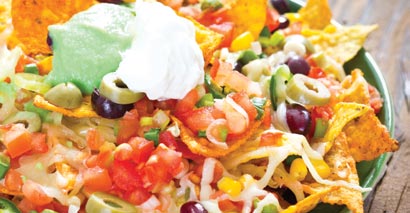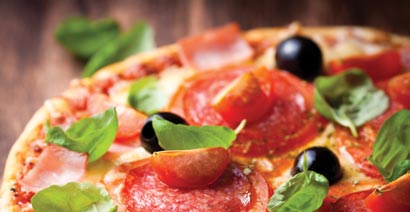 2950 South Graham Rd
Saginaw, MI 48609
Email: info@goldenglow.com
Fax: (989) 671-9698
Phone: (989) 781-2120
View Printable Menu
Late Night Snack Selections
It's getting late and your guests are looking for a snack. Add something special to your event to finish a wonderful evening. Try including one of these options - we know your guests will enjoy and thank you for it!
Fiesta Bar
"Build your own" nacho bar with lightly salted, fresh cooked tortilla chips, served with seasoned ground beef, queso, and salsa.
$4 per person
Gourmet Popcorn Station
Let your guests enjoy making their own creation by choosing from a variety of seasonings.
$3.00 per person
Late Night Bites
Enjoy an assortment of mini corn dogs, mini tacos and chicken strips to keep the party going!
$5.00 per person
Mac & Cheese Bar
Baked Homemade Mac 'n' Cheese with a selection party favorite toppings including: crisp bacon, breadcrumbs, and green onions.
$3.50 per person - Add BBQ or Buffalo Chicken $5.00 per person
Pizza
Scrumptious Pizza made in-house with your choice of three toppings: Mushrooms, Pepperoni, Ham, Ground Beef, Sausage, Bacon, Onions, Green Peppers, Olives, or Pineapple.
$100 per tray (approximately 45 slices)
Soft Pretzel Bar
Delicious pretzel bites with an assortment of sweet and savory toppings.
$4.00 per person
The Ultimate French Fry Bar
Enjoy cut to order Sweet and Russet potatoes cooked crispy with an array of seasonings and sauces.
$5.00 per person
*All prices subject to 22% service charge and 6% sales tax.